Asset Protection Society-Wealth Preserveration Institute Forum in Las Vegas
Learn Advanced Offshore, Global & Domestic Asset Protection to Reduce Your Taxes and Maximize Your Wealth Preservation
Asset Protection Society Forum Conference in Las Vegas between Oct 1 to 2, 2007. Learn cutting edge asset protection strategies, advanced estate planning and maximize your tax reduction. Forum on domestic asset protection, what are the scams of offshore asset protection, case studies, kinetic asset protection, captive insurance companies, equity harvesting on home equity and more.
This summer I've been extremely busy and not only with client calls. I've been remiss in my duties to send out my weekly emails. I deeply apologize for not sending my weekly newsletter. I do have a good excuse though. I've just recently completed and passed the exams for the degree of Certified Wealth Preservation Planner, Certified Asset Protection Planner and the Master Mortgage Broker administered by the
Wealth Preservation Institute
. Actually, I'm currently the only one with these designations in the state of Massachusetts.
I was also granted the "AA" rating from the
Asset Protection Society
which proves that I have sufficient knowledge in the area of domestic asset protection to provide competent advice to clients to protect their wealth; the "O" rating proving sufficient knowledge in Offshore Asset Protection Trusts, ideal for liquid dollars such as stocks, mutual funds, etc; the "G" rating which is expert knowledge in the area of Global Asset Protection. So, to say the least, I've been very busy this summer.
So what does this mean for you? How I can help you significantly reduce your taxes, increase your wealth preservation and give you the best asset protection strategies...
This is all good news for you, your family and the preservation of your wealth which is really what's important because as a good standing member who has passed all these rigorous exams I am now a member of a team of professionals who specialize in wealth preservation and advanced asset protection strategies. These topics are not learned in educational institutions. My goal is for you to feel more at ease from a team of professionals who know their stuff, specialize in these "inside secret" strategies and can help you maximize your returns and receive the most current and best advice.
I want to take this one step further for you to benefit. That is I want to invite you to attend The Asset Protection Society forum and meet myself, in person, and my team. You will learn cutting edge Asset Protection, totally IRS Tax-Compliant and Tax-Minimization Strategies from some of the best experts in the country...and have the opportunity of a private conference addressing YOUR most valuable concerns.
Why your accountant may be telling you the wrong strategies? Are you tired of listening to your accountant tell you:
It's not tax deductible.
It's the best I can do.
There's no other way.
If you don't pay on time you will incur a penalty, plus interest.
Have you ever (secretly) asked yourself, Who does this guy work for...me or the IRS?
Does your accountant or lawyer always respond to you as:
No, you can't do that.
No, you can't protect your assets now.
No, it's too late.
It's always "No, No, No." Does this sound familiar?
Are you afraid to be sued and have your wealth evaporate right before your very eyes? Does your lawyer TRULY understand:
How to Maximize and structure YOUR particular asset protection
How to Maximize YOUR tax minimization and YOUR family's
Advanced, Five Star estate tax planning
Superior tax-free transfers (Estate Street Partners specializes in this area)
Cutting Edge and Current offshore asset protection
Set up and connections to EFFICIENTLY deal with extremely complex offshore, international/global asset protection
ecurity backed by a TEAM of professionals who specialize in estate planning, leading tax minimization, real estate Equity Harvesting® and First-Class asset protection
Reliable, Trustworthy and Legally-Bonded Individuals and Companies to assist with the implementation and efficient execution of your financial strategies
First-Class and Ready-to-Go Established NETWORK of domestic and international individuals to HELP YOU and YOUR family to get the Superior service you deserve and should expect
ASSURANCE that NOTHING IS ILLEGAL
ALL the SUBTLE, NUANCES of advanced tax strategies and asset protection
OR
Does he/she just watch the clock for a fee?
Now, please do not misunderstand me. I do respect lawyers but please understand that your lawyer specializes in constructing legal documents and MOST LIKELY only knows his/her particular specialized field but to truly understand every subject matter and its nuances regarding complex US tax structures and offshore/international or domestic estate planning PLUS having RELIABLE, TRUSTWORTHY AND ESTABLISHED CONNECTIONS and then maximize YOUR return of investment is near impossible without a SPECIALIZED TEAM to assist in the process.
If you wish to learn ANY of the following to Maximize your return then you MUST attend this conference:
Advanced Domestic Asset Protection Strategies designed to tell your creditor, "Sue me! You'll never get a dime."
Captive Insurance Companies ("CIC"s) to substantially reduce your income taxes, tax-free growth and tax-free distributions.
Kinetic Asset Protection.
International Tax Planning with Life Insurance and Annuities for tax-free growth and tax-free distributions.
Cutting Edge Estate/Financial Planning Techniques.
A New Kind of Trust Company.
Asset Protection Strategies including Offshore and Global Asset Protection and the Scams You MUST Avoid at all costs.
New Developments in Domestic Life Insurance and Annuities.
Equity Harvesting (repositioning your home equity or equity in your commercial real estate to fund tax-free retirement distributions).
Proper and Cutting Edge uses of 419 Plans and VEBAs.
Premium Financed Life Insurance (a client tax-free, RETIREMENT-friendly program designed to grow your money tax-free and receive tax-free distributions for a long-term SECURE future. Isn't this what preservation of your wealth all about?)
Advanced IRA Planning Techniques. Did you know that your IRA is a 90% tax time bomb?
AND successful case studies and unsuccessful case studies to learn NOT to make the same mistakes others have made which could potentially cost you a lot of money.
Actually implement an Accounts Receivable Strategy or International Variable Life Insurance Policy. Did you know that you NEED a TEAM of professionals here and in the Bahamas or foreign country as these types of complex tactics involve appraisers, statisticians, lawyers, insurance brokers, bankers, etc.?
Why should you attend the Forum? What you ABSOLUTELY must learn to SAVE and PRESERVE your wealth
IF you don't know any ONE point of the above then you SHOULD attend.
Your accountant may not be as smart as he thinks he is. You can find out more of what he doesn't know that has been costing you more than an arm and a leg.
Can you (truly) trust your lawyer with ALL your wealth? Trust me as I have seen misguided, bungled legal advice and documents manufactured by so-called expert attorneys who ended up costing their clients literally millions of dollars.
Find out if your lawyer is knowledgeable in ALL aspects of asset protection. Isn't $150, a bit of travel expenses and small portion of your time worth it to help protect your assets and everything else you've worked very hard for?
IF you are a financial advisor, attorney, CPA, accountant or have clients with a high-net worth then I believe YOU should attend as well. After all, "Knowledge is power."
JOIN ME IN LAS VEGAS, OCTOBER 1ST-2ND, 2010 and register early using my name, Rocco Beatrice, as your personalized invitation and get a discounted rate of $150.00. You would have to pay thousands to get the same amount of information. Think of what a lawyer and accountant would charge per hour.
Please call me or email me and I will forward you the form and brochure. Alternatively, you may view the brochure by clicking here. The sign-up form may be downloaded by clicking here. If you have any questions please feel free to contact me.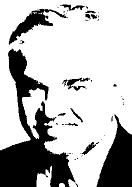 Cordially,


"Helping our clients resolve their problems quickly, effectively, and decisively."
This statement is required by IRS regulations (31 CFR Part 10, Section 10.35): Circular 230 disclaimer: To ensure compliance with requirements imposed by the IRS, we inform you that any U.S. federal tax advice contained in this communication (including any attachments) is not intended or written to be used, and cannot be used, for the purpose of (i) avoiding penalties under the Internal Revenue Code or (ii) promoting, marketing or recommending to another party any transaction or matter addressed herein.

We never share your email information with third parties. We collect your email address so you can benefit from money-saving tips. For more information please review our privacy policy.
Powered by EmailMarketingServicesCo (a division of Estate Street Partners®)