When selecting a Trustee the most important qualities are honesty, stability, dependability, organization, financial experience, and ability to devote time and energy on an impartial basis for the benefit of all Beneficiaries. The Trustee is the most pivotal and critical part of any Trust Agreement.
Selecting a trustee is very important. So choose wisely. Read on to learn the aspects that constitute a trust and how selecting a trustee should be decided upon by you.
The Concept of a Trust Agreement
A Trust is a written contract between the Grantor and the
Trustee
for the benefit of all Beneficiaries which can include the Grantor and anyone else he chooses including spouse, children, grandchildren, friends, or charities.
A Trust can be created during one's life or by will upon death. A trust that is created at death by virtue of a will, is referred to as a Testamentary Trust by the "Testator" (the dead guy). A trust created during the life of an individual is referred to as, the "Settlor," the "Grantor," or "Trustor." The Trust instrument is referred to as "inter vivos" formed during the life of its creator.
A Trust is an integral part of any estate plan for the purpose of avoiding the Probate Process, minimize the impact of taxation on the transfer of wealth from one generation to another or from one individual to another, or to protect against unwanted and unpleasant potential events like a lawsuit. A Trust can financially provide for a spouse, a minor child or children or yet unborn children, an incapacitated or disabled person, or for persons incapable of managing their financial affairs. A Trust must have enough provisions to adapt itself way beyond the life of the grantor(s) and the Trustee is at the center of the goals of the Trust creators.
Once a Trust is created, the Trust becomes the new legal titleholder of assets either transferred to the Trust, as a gift or as a sale. In order to avoid fraudulent conveyance, the individual giving up his legal right to possession or title and the right to own must in return receive equal fair cash value at the time of the transfer. Otherwise, it's a "fraudulent transfer" to the detriment of all potential creditors or it's a gift subject to a gift tax.
The Gift Tax on Taxable Gifts
The gift tax applies to the fair cash value given up at the time of the transfer (not the amount that was originally paid). Taxable gifts are reported on IRS form 709, taxable to the person giving up the right of possession by gifting his assets. The person receiving the gift (in this case the Trust) always receives the gift Tax Free. (Note: the person receiving the gift always obtains it tax-free and the person giving the gift is always taxed on it unless it's less than $12,000 per person beginning in 2006).
Trustee's Power Derived from Grantor
A Trust can be revocable or irrevocable, grantor or non-grantor. Revocable is when the "Grantor" retains a power to "void" the Trust Contract. Irrevocable is when the Grantor "severs" all power of possession, the legal title to own the Trust. The concept of "possession" is the legal right to own and vested exclusively to the TRUSTEE. The Trustee's power is derived from the Grantor(s) by a written agreement (Trust Agreement). The most important person is therefore the Trustee.
Consequences When Grantor Names Himself Trustee
If there is a provision in the Trust Agreement for the Grantor to name himself as the Trustee for his list of Beneficiaries, which includes himself, then he runs the risk of frivolous liability and harsh tax consequences since he has elected himself the Pope by blessing himself and kissing his own ring.
Factors to Consider When Choosing a Trustee:
A true Trustee is an independent person not related to the Grantor(s) by blood or marriage or is an independent trust company, bank, or corporate body. The selection of a Trustee is the most significant part of any Trust Agreement.
When choosing a Trustee, several factors should be considered:
Location of the assets. Real estate, for example, has a definite location and the Trustee more familiar with the financial and tax implications of the property should be given weight.
The individual Trustee's physical location (home address) in relation to the Beneficiaries.
The types of assets. Tangible or intangible, cash or near cash.
Relationship of the individual Trustee to the Grantor's family.
An understanding of the intra-family dynamics of all the Beneficiaries.
Familiarity with the financial management of himself and others he may employ.
The financial ability and level of experience with the assets entrusted.
If it's a family business, the nature and familiarity of the business.
The willingness and vitality to serve as an impartial fiduciary.
The legal capacity to interpret and administer the agreement fairly to all Beneficiaries.
The willingness to accept the appointment and the willingness to accept potential legal liability from disgruntled beneficiaries.
Succession planning for a successor Trustee.
Some Bad Trustees
When choosing a Trustee that is intended to last longer than the life of the original Grantors certain types of Trustees may not be the best qualified to serve.
Corporate Trustees or Trust Companies. For the most part, these types of Trustees are nothing more than business robots driven by numbers staffed by individuals who have no connection to the Grantors or the Beneficiaries. They administer the Trust assets but they lack the sensitivity of the people they are hired to serve. Generally, they are very slow in responding to the needs of Beneficiaries and usually react in the interest of the Trust Company not their clients.
Banks as Trustees. They are too slow in making decisions, are ultra-conservative, and always afraid to make decisions without first consulting their legal department. They have self-preserving motives and generally have no clue or understanding about the individual family dynamics of the people they are intended to serve.
Lawyers are very up on the ins and outs of legal maneuvers and they have been trained to handle legal matters but generally have no financial experience or expertise in the management of assets. Even when they hire others in those financial roles, they are usually way too expensive and in some cases, they make the assets their life's insurance policy.
Accountants are good at keeping scores but generally lack visibility into the future. They have been trained to accumulate information but very tunneled visioned to make investment decisions. While there are notable exceptions to lawyers and accountants, generally they lack qualities to administer and provide full service or to take legal liability to serve as Trustees.
Family members as Trustees. It's not a very good idea to have a family member become the Trustee of anything. The problem is mistrust. If you want to watch a family tear itself apart when it comes to money, especially with lots of money, you can go to family court or watch Anna Nicole Smith's made-for-TV drama.
Selecting a Trustee is Complicated
Selecting a Trustee can very complicated and you will not generally find individuals ready and willing to assume those fiduciary responsibilities, even when compensation is not an issue. Some Grantors have opted for co-Trustees and even Trust Protectors to ease the responsibility. See my article on "Trust Protectors." Generally, Trustees are more willing to accept the position if they know that they have a backup for consultation with someone who is closer to the Grantor's family.
QPRT as Asset Protection vs Ultra Trust Irrevocable Trust
Posted on: August 5, 2020 at 6:16 am, in
We're asked often "should I use a QPRT as asset protection"? When you have worked hard and invested time, effort and money to increase the value of your property, then it makes sense for you to hand the family home over to your children. The

Qualified Personal Residence Trust (QPRT)

has been used to reduce taxes and avoid probate while permitting parents to live in their homes. At the same time, high-indebtedness has led to more legal attempts to seize valuable property. By changing the laws, governments have started to close loopholes that were previously used to protect the value of a primary residence. Asset protection deals with concerns, like "

fraudulent conveyance

," "probate," "estate taxes" and "

Medicaid nursing home reimbursement

." The Ultra Trust Irrevocable Trust offers a more customized and complete solution than the QPRT.

While the Qualified Personal Residence Trust (QPRT) has been promoted as a solid way to reduce taxes and avoid probate, it suffers from serious limitations. By changing the ownership relationship between parent and child, the how can be sold without the parent's consent and the parent could be evicted by the children. Selling the property or handling other life changes with the QPRT are very difficult due to its rigid structure. A properly drafted, executed, and funded irrevocable trust has many key advantages over the QPRT.
Asset Protection Is Essential to Estate Planning
Doctors, lawyers and athletes have become the targets of

frivolous lawsuits

threatening their livelihood and wealth. Many predatory attorneys are willing to "roll the dice" to siphon off a portion of this "well-deserved wealth" leaving the children with nothing.

Estate planning

includes taxes, probate, inheritance and homestead considerations. As governments run out of money, they see a deceased person's assets as a great target for seizure. Asset protection includes the masking, hiding or protecting of assets using financial and legal arrangements. Some of the advantages to an UltraTrust are:
May preserve the homestead exemption
Transfers wealth to heirs
Avoids probate
Reduces estate tax
Avoids a Medicaid nursing home spend down
Irrevocable so its safe from financial predators
Flexibility
While estate planning might satisfy the first six characteristics, the true asset protection plan will satisfy all eight requirements.
Why Doesn't the QPRT as Asset Protection Work Effectively?
The Qualified Personal Residence Trust (QPRT) is a specialty trust transferring ownership of a personal residence (but no other assets or real estate) from the original owner (or grantor) as a "gift" to a trust to reduce estate taxation. The QPRT keeps the family home protected, transfers a valuable asset to heirs and allows parents to stay in the home, but it has a number of flaws compared to a well-designed irrevocable trust:

1. By giving up a home as a personal residence, the original owner loses tax-deductible benefits. The home value must be reassessed at fair market value. The original owner may see his taxes increase.

2. The QPRT establishes a period of time for the agreement, if the original owner dies before the time expires, the property returns to the estate for full taxation. This nullifies the entire reason for setting up the trust in the first place.

3. Mortgage payments are considered gifts. This can be very expensive if it triggers the

gift tax

.

4. Income and expenses accrue to the original owner. The original owner is still financially connected to the property.

5. It is very rigid due to the "set" time period. Selling a home in a QPRT is very difficult, although it is often touted as an advantage of QPRTs.

6. It does not deal with life changes in marital status or lawsuits. If the children are involved in a divorce, the parent may be evicted.

The QPRT creates a rigid arrangement that cannot handle life changes adequately. Tax advantages are lost and tax disadvantages are gained. The QPRT is not ideal asset protection.
The Successful Hide Assets in Broad Daylight
The Patriot Act has made it very difficult to truly "hide" assets because the burden of proof has been shifted – all are "presumed guilty until proven innocent." This allows the government to monitor most transactions within and outside of the United States. In fact,

domestic trusts

, such as the

Ultra Trust can be better in most instances that an offshore trust

. With a domestic Ultra Trust, the successful hide their valuable wealth in broad daylight by the using its sophisticated language and instructions for the trustee. The assets are still there, they are just owned by the trust and not attached to a person or family. Anyone looking into personal wealth probably won't find the trust and therefore will be less likely to see the person as a financial target. The government, however, knows exactly where the assets are as the trust will file its own tax return.

The Ultra Trust is Superior to the QPRT as Asset Protection
A properly drafted, executed, and funded irrevocable trust is well-suited and well-tailored to fit each family's needs. The Ultra Trust even qualifies as Protected Intellectual Property because it is not a boiler plate arrangement. It is individualized to the specifications of each family. This well-drafted trust can handle any

major life changes

– new child, death or lawsuit – that might arise. The only guarantee in life is change.

The goal of this well-designed trust is to create a "rock-solid" trust arrangement with an independent trustee and trust protector. This mirrors the American Federalist system of "checks and balances" where authority is divided to ensure there is no "abuse of power." Due to the complexity of this specially-tailored trust, it is a good way to "

hide assets in broad daylight

." Most entities trying to seize your wealth will not bother to challenge a well-constructed irrevocable trust.

Protect your assets by contacting us. The future of your family depends upon proper asset protection.
Irrevocable Trust vs Will: The Top Five Differences
Posted on: July 21, 2020 at 4:19 am, in
When meeting with your financial planner to prepare or modify your estate plan, a discussion about the best ways to accomplish your goals will invariably involve

irrevocable trusts vs will

. Depending upon the types of assets you own, family circumstances, possible health concerns, and other factors, your financial advisor might recommend the use of an

irrevocable trust

either alone or in collaboration with a will.

Irrevocable trusts can be an effective

estate-planning vehicle

even though they involve relinquishing ownership of all or part of your assets to the trust. Understanding the role wills and trusts play in an estate plan can help to ease concerns. You can begin with the following top five differences between an irrevocable trust and a will:

If the children experience financial difficulty during the life of the parents, creditors may be able to put a lien on the residence. They could not force a foreclose on the lien while the parents were alive, but the existence of the lien would still cause problems for the children when the property transfers following the death of both parents. If a child gets divorced, the house in a life estate is considered a marital asset and the ex-spouse could get half.
1. Trust vs Will: Irrevocable trusts will reduce your estate tax liability.
The law treats assets properly transferred into an irrevocable trust as no longer being owned by you. One of many benefits of this fact is the removal of the property from your taxable estate when you die for both the federal government and your state government – 20 STATES ask for a piece of your estate (

find out if your state does

) and their exemptions are much lower than the federal government. However, neither the property nor its appreciated value will increase your

estate tax obligation

.
Unlike an irrevocable trust, a will does not change the ownership of your assets during your lifetime. A last will and testament does not become a legally enforceable document until it is probated with the surrogate's or probate court after your death. The assets you own during your lifetime are taken into account when determining the value of your taxable estate when you die.
2. Trust vs Will: Avoiding the costs and delays of probate.
When considering a Trust vs Will, one of the biggest considerations is probate. Property passing to your

heirs and beneficiaries

through a last will and testament require a

probate proceeding

for the appointment of the person you designated in your will as your executor or personal representative. The executor named in the will does not have power to act until granted that authority by the probate court.

This can mean additional expenses for lawyer's fees, appraisers, accountants, and court costs as well as delays unfreezing assets as they are evaluated by the court; a probate can take 6-12 months depending on the state – more if there are challenges. Difficulty processing the paperwork involved in a probate proceeding or challenges to the validity of the will from disgruntled relatives left out of the will can delay the transfer of assets to your designated heirs and beneficiaries.

An irrevocable trust avoids probate for the assets you transferred to the trust during your lifetime. When you die, your trustee distributes the property remaining in the trust in accordance with its terms. Court proceedings to appoint a representative are unnecessary because your trustee already is empowered to manage the trust assets.
3. Trust vs Will: Privacy – Protecting assets from creditors.
Property in an irrevocable trust that has been properly drafted, executed, and funded in any state is treated as legally belonging to the trust and no longer belongs to you; the trust property is out of reach of your

personal creditors

. When created under the guidance and advice of an expert, an irrevocable trust can be an effective shield against personal creditors. If an attorney for a prospective lawsuit checks a person who created an irrevocable trust to hold assets, they won't see any and the lawyer probably won't be interested in taking the case on contingency. The lawsuit is stopped before it starts.

A will does not transfer your assets out of your name during your lifetime. As a result, assets you own might be subject to claims by your creditors. When you die, your creditors can file claims against your estate and might be entitled to payment from your estate assets before they are distributed. If an attorney for a prospective lawsuit checks a person who created a will for assets, they will see that they still own the assets in their name and will be able to attach or freeze assets with a preliminary judgement.
4. Planning for long-term care.
When considering a Trust vs Will, one of the biggest considerations is long term care. Assets you and your wife own are taken into consideration when determining your

eligibility for Medicaid

nursing home assistance. Unlike Medicare that does not involve income and asset limits to qualify, Medicaid is not available if your income or assets are above the limits set by Medicaid.

This can become an issue for elderly individuals in the need of a higher level of care than they can receive at home. Medicaid pays the costs of extended nursing home care if you qualify financially. Some attorneys and financial planners use irrevocable trusts instead of wills to assist people to plan for

future nursing home costs

. Assets in an irrevocable trust that is properly drafted, executed, and funded are not counted by Medicaid in determining eligibility, but the laws are complex and should be discussed fully and completely with a Medicaid Planning expert.
5. Property in an irrevocable trust is out of the creator's reach.
The benefits derived from having your assets out of your name and owned by a trust that is properly drafted, executed, and funded are lost on some people who are concerned about giving up ownership to a trust managed by a trustee. A will does not create this type of concern during your lifetime, but a will does not offer any of the benefits and

protections of an irrevocable trust

and the executor designated in your will controls your estate after your death in much the same manner as a trustee giving rise to the same potential concerns.

The peace of mind that a creator or grantor of a trust achieves depends upon the terms and conditions of the trust agreement. A

trustee is a fiduciary

owing a legal duty of loyalty to the trust and those who benefit from it. The laws impose serious penalties and consequences on trustees who violate their fiduciary duties.

If you are looking to avoid probate as well as minimize estate taxes, protect asset from Medicaid, or Protect assets from creditors, then you may want to consider what makes a good

irrevocable trust

because they are not all the same even though they both have the name irrevocable trust.
Revocable vs. Irrevocable Trust Advantages
Posted on: June 14, 2020 at 7:35 am, in
Here we examine the differences of revocable vs. irrevocable trust advantages. If you reposition (transfer) your assets through the use of an IRREVOCABLE TRUST, you will no longer own them. If you don't own assets, no one will want to sue you; no one will want to track your spending habits; no one will call you to interrupt your dinner. You don't have to go offshore. US Laws, US courts will defend and support your asset protection system. These laws have been defined by thousands of court cases, over and over, right up to the Supreme Court. Hence, our analysis, based on court cases, revocable vs. irrevocable trust advantages. You must however, give-up control over your assets to a true independent trustee.
   Learn the 3 core secrets to uncompromising asset protection by clicking here

Legitimate repositioning (transfer) of assets from you to an irrevocable trust is perfectly legal. The fact is, if your assets are owned by a subchapter S. Corporation or a Limited Liability Company and in turn the shares of the Sub S or membership units of the LLC are owned by an irrevocable trust, it's the fortress of US Asset Protection. The ultimate asset protection device is the use of an offshore asset protection trust.

The following financial grid explains the major differences between revocable vs. irrevocable trusts:
| Features/Benefits | REVOCABLE TRUST (REVOCABLE LIVING TRUST) | IRREVOCABLE TRUST |
| --- | --- | --- |
| Asset Protection | ABSOLUTELY NO Asset Protection. NONE. The Grantor, The Trustee, and the Beneficiary are generally the same person. The Grantor did not give-up control of the asset(s). | YES. The Grantor no longer owns the assets. Assets have been transferred to the INDEPENDENT Trustee who has a fiduciary duty to manage the assets for the benefit of all beneficiaries, which may include the Grantor. |
| Eliminate Probate | YES | YES |
| Eliminate Estate Taxes | NO | YES. Assets are not subject to the Estate Tax. The deceased did not "own" the assets or have assets in his possession at the time of his death. |
| Defer / Reduce Capital Gains Taxes | NO | YES. Assets transferred to the Trust can be structured without capital gains taxes. |
| Defer / Reduce Income Taxes | NO | YES, if combined with international structure. |
| Form 1040 income tax benefits | YES. You have done nothing. You still "own" the assets. All Income and Expenses flow-through to the Grantor's form 1040. | YES. If this is a Grantor-Type Trust, for income tax purposes, all income and expenses flow-through to the Grantor's form 1040. |
| Comments: | The Revocable Trust is designed to eliminate probate. DOES NOT eliminate estate taxes; ABSOLUTELY NO asset protection. The Revocable Trust is nothing more than an extension of your will. | For asset protection purposes the trust is irrevocable. Under certain conditions, the trust can be designed to be a pass-trough trust for income taxes. |
The Revocable Trust (Revocable Living Trust):
What's wrong with a revocable trust (revocable living trust) is that the owner of the assets (the Grantor) retains too much power over the disposition of the trust assets. This direct control nullifies any defenses against potential frivolous lawsuits. His deemed control is equivalent to ownership, and if you still own the asset you are liable to lose them in a lawsuit. And if you own the asset you will incur an estate tax.

The laws of most states permit the formation of a variety of revocable trust instruments (AB "Family" Trust, QTIP Trust, Crummey Trust, Retained Interest Trusts such as GRITS, GRATs, GRUTs, and QPRT), whereby the trust creator (Grantor) contributes assets for the benefit of others to be managed by a Trustee. While it is also possible for the creator to be either the Trustee or a Beneficiary of the trust he or she has created, such dual capacities will usually destroy the trust's ability to shelter its assets from creditors of the Grantor. When a Grantor reserves an unqualified power of revocation, he or she is deemed the absolute owner of the trust property, as far as the rights of creditors are concerned. This is true even if a Grantor of a trust does not retain a beneficial interest in the trust, but simply reserves the power to revoke it.
The Revocable vs. Irrevocable Trust Advantages:
Unlike a revocable trust (revocable living trust), assets transferred to an "irrevocable" trust cannot be changed or dissolved by the Grantor once it has been created. The Grantor no longer owns the assets. An independent Trustee is your best defense. With an independent trustee, you generally can't remove assets, change beneficiaries, or rewrite any of the terms of the trust. An irrevocable trust is a valuable estate-planning tool. First, you transfer assets into the trust-assets you don't mind losing control over. You may have to pay gift taxes on the value in excess of $1million of the property transferred at the time of transfer or you may be able to set-up a mock sale by using a device known as a private annuity to avoid capital gains taxes.

With an irrevocable trust, all of the property in the trust, plus all future appreciation on the property, is out of your taxable estate. That means your ultimate estate tax liability may be less, resulting in a more tax efficient way to transfer your accumulated wealth to your beneficiaries. Property transferred to your beneficiaries through an irrevocable trust will also avoid probate. As a bonus, property in an irrevocable trust may be protected from your creditors. Of late this irrevocable trust device is being utilized by many planners for avoiding the Medicare nursing home spend-down provisions whereby if the elderly has to enter a nursing home he must first spend all his money until he does not have any money left.

Independent Trustee:
A quick word about the independent trustee: most people don't like to give up control over their assets because of their perceived notion that giving up control is equivalent to leaving the wolf in charge of the hen house. The law imposes strict obligations and rules on trustees including a duty to account for any benefits the trustee may have gained directly or indirectly from a trust. This goes beyond fraudulent abuse of position by a trustee.

The courts regard a trust as creating a special relationship which places serious and onerous obligations on the trustees. The law regards the special "Fiduciary" relationship of a trust as imposing stringent duties and liabilities on the person in whom confidence is placed – the trustees – in order to prevent possible abuse of that confidence results in a major difference in the revocable vs. irrevocable trust advantages. A trustee is therefore subject to the following rules:
No private advantage – A trustee is not permitted to use or deal with trust property for direct or indirect private advantages. If necessary the court will hold him personally liable to account for any profits made in breach of this obligation.
Best interests of beneficiaries – Trustees must exercise all their powers in the best interests of the beneficiaries of the trust.
Act prudently – Whether or not a trustee is remunerated he must act prudently in the management of trust property and will be liable for breach of trust if, by failing to exercise proper care, the trust fund suffers loss. In the case of a professional, the standard of care which the law imposes is higher. Failure to exercise the requisite level of care will constitute a breach of trust for which the trustee will be liable to compensate the beneficiaries. This duty can extend to supervising the activities of a company in which the trustees hold a controlling interest.
Revocable vs. Irrevocable Trust Advantages: The Legal safeguard of an irrevocable trust:
In cases of substantial assets, you may add one other safety measure, "the Trust Protector." The trust protector's sole function is to hire and fire trustees, at will and without explanation. We use limits on how much a trustee can be authorized to spend without a second signature.

Protect your assets for yourself and your children and beneficiaries and save on tax dollars and learn the revocable vs. irrevocable trust advantages. Assets can be protected from frivolous lawsuits while eliminating your estate taxes and probate, and also ensuring superior Medicaid asset protection for both parents and children with our Premium UltraTrust® Irrevocable Trust. Call today at (888) 938-5872 for a free consultation and to learn more.
Top 8 Things People Overlook with Estate Planning
Posted on: May 5, 2020 at 4:45 am, in
1. The Entire Estate Plan
What do Jimi Hendrix, Steve McNair, Michael Jackson, and Bob Marley all have in common? They all died without a proper estate plan or even a

will

and their heirs paid the price in legal fees, court costs, and endless delays. Many people die "intestate," (without a will). Even though the states have continued to improve their intestate laws, your assets and your family's lives could be stuck in probate court for 12 months or more if things aren't completed correctly. That's if your relatives don't start fighting over your belongings. Or, how about this scenario? You die the day after your son turns 18. He inherits assets worth $800,000 and your life insurance pays him $1,000,000. An 18 year old with $1.8 million is a scary thought.
2. Failure to Review Beneficiary Designations and Directing of Assets
As you age or as you have aged, you acquire many different asset growing instruments. You have several different

retirement accounts

, life insurance accounts, investment accounts, and

real property

. All of these accounts may list beneficiaries. A lot of people forget about these accounts and they list people who you may no longer wish the assets to go to. Also, there may be specific ways to leave these assets in order to maximize the avoidance of taxes, avoid probate, and protect them from the nursing home spend-down.
3. Failure to Take Advantage of the Estate Tax Exemption in 2013
If you have a lot of assets, chances are you are going to be subject to

federal estate tax

. This year's exemption is $5.25M, but nobody knows what it will be 5-10 years from now, so it is prudent to take advantage of the exemptions while you can. With the United States debt growing to $17 Trillion, the likelihood of these exemptions lasting forever is slim. There are exemptions amounts and there are gifting exemptions. If you don't take advantage of these exemptions while living, your estate will pay them when you are gone. A will doesn't do it and all versions of revocable trusts don't either.
4. Leaving assets outright to adult children
How about this scenario? We already discussed the $1.8 million teenager, but how about this one: You pass away, and all of your estate goes straight to your son… no wait, your son's debtors. That's right, your child could be in debt and all of your hard earned savings goes to pay off the dumb decisions your child made. Even worse, your son gets a divorce 6 months after he inherits your 50 years of assets; blood, sweat, and tears. His ex-wife now snatches $900,000 just because they were married for 4 years.
5. Leaving assets outright to minor children
Whether because you died intestate or whether your will specified that the assets go to the children, assets to minor children will normally be managed by whomever you decided should be guardian of your children. Your sister Meg may be great at teaching and fostering great children, but not so good at investing or banking. By the time your children are 18 there could be nothing left for them.
6. Don't overlook states' inheritance taxes
You may not think that you have enough assets to trigger inheritance taxes because the federal exemption is $5.25M in 2013, but it has changed 30 times in the last 40 years and with the current federal deficit nearing $20 Trillion, do you really think that it will be at $5.25M in 5-10 years? Plus, did you forget about state

inheritance taxes

? Usually state taxes are at a smaller rate, but they also usually have a much smaller exemption. That means that your assets plus your $500,000 will put your heirs into a taxable situation. For example, Minnesota's exemption is only $1M and the tax is 16%. Check out your

state estate taxes

.
7. Use no-contest clauses properly
Lawyers love to talk about the no-contest clause when you are in their office. The

no-contest clause

basically states that anyone who contests the will, collects nothing. Sounds bulletproof, right? I mean who would challenge that will? Well, if the will is not legal, then neither is the no-contest clause. Additionally, even if the will is effective, what stops a person who is collecting nothing from contesting the will. Nothing does, because they have nothing to lose. So, maybe you want to leave that person some money so if they challenge the will they lose it. Even better, you don't want to use a will at all.
8. Picking the right trust for the right purpose
There are basically two types of trusts:

revocable and irrevocable

. If you want to avoid probate, but not protect your assets and/or plan for Medicaid, the

revocable trust

is for you. With this type of trust, you can take your assets out whenever you want, but Medicaid and your creditors can also. An irrevocable trust can hold your assets with all the benefits of an irrevocable trust, but if written correctly, it can protect assets from creditors. The difference here is that once the trust is set up and you put asset into it, you no longer own them, but you can still get the benefit from them – similar to leasing a car; it is in your driveway to drive whenever you like, but you don't own it.
15 Things to consider when creating a trust
Posted on: April 8, 2020 at 1:06 am, in
In the realm of financial planning, creating a trust can be one of the most important steps in terms of achieving solid asset protection and designing an adequate estate plan. It doesn't have to be a difficult process, but it does require thoughtful consideration and planning.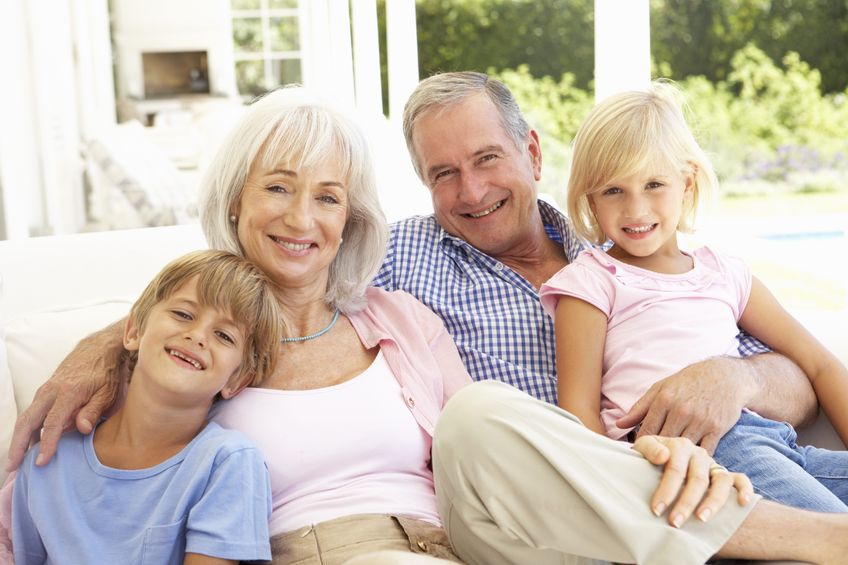 Most individuals, and even most estate planning attorney's unfortunately, are not familiar with estate law and how statutes can affect estate planning across different jurisdictions. It is unreasonable to expect someone who is not a legal or financial professional to be able to easily understand everything; however, certain key aspects of it can be sufficiently learned so that a do-it-yourself option becomes available.

The following 15 key points are of the essence when creating a trust. Once this information is fully understood, potential grantors will understand how to the point that they can begin the process of setting one up themselves.
1 – The Need and Purpose
They were originally created when the Renaissance period reached the nascent common law system of the English royal court. These legal instruments were born out of an important necessity: when English knights marched across Europe as Crusaders, they conveyed property ownership to trustworthy individuals to handle affairs such as managing land, paying feudal dues, etc. If the knight did not return to England after a battle, the terms of the entity would establish that the estate would transfer to beneficiaries, who were usually the spouse and children. In the absence of a structure, the Crown would simply claim royal rights over the deceased knight's property, often leaving his surviving spouse and family penniless.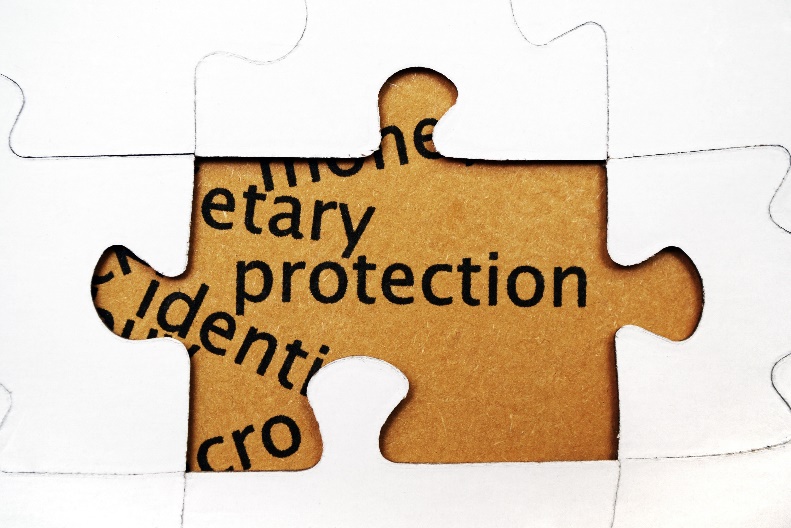 The historic needs of legal structures have not changed. They are still legal documents that establish a fiduciary relationship whereby personal ownership of assets is relinquished and the property is transferred so that it can be managed by a trustee for the benefit of others.

The modern purposes of these entities are: asset protection, wealth management, avoiding probate, Medicaid planning, and estate planning. Individuals and couples whose assets including real estate are worth more than $100,000 should consider creating a trust for their own benefit and to protect the financial futures of their loved ones. Please note, that only an irrevocable version protects assets from anything other than probate.
2 – The Laws and Rules Governing
In the United States, these entities fall under the laws of property, which can be different from one state to another. The most important aspects of them that can differ from one state to another are: validity, construction and administration. Validity deals with state-specific laws and rules that may render it invalid from one jurisdiction to another. For example, at one point many states adopted a rule against perpetuity, which is intended to prevent legal instruments from placing restrictions on property for too long; however, states such as Florida allows property interest that is non-vested to remain for 360 years instead of the suggested uniformity of 21 to 90 years.

Although there seems a fair amount of uniformity in terms of the laws that govern most estate planning across all states, it is imperative that individuals who set one up in one state to draft new documents when they move to another state or make sure that it's amendable to change the situs. Once someone learns how to create one, the second time around will be substantially easier.
3 – Parties Involved
This structure create legal relationships that require at least three parties: grantor (also known as settlor), trustee and beneficiary. Each of these parties can be represented in plurality, which means that there can be more than one grantor, trustee, and beneficiary.

When learning about how to create one, the grantor must assume a decision-making role that includes certain responsibilities such as choosing the type, appointing the trustee, naming the beneficiaries, relinquishing property, and transferring the assets. Depending on the type and the way the assets are transferred, the grantor may incur into gift taxes; nonetheless, skilled advisors can come up with a strategy that can alleviate this financial burden even if your estate exceeds the federal limits for a gift exemption. The role of the grantor is pretty much completed after the assets are transferred and the paperwork is properly filed and settled.

The trustee is the party that takes over the management and oversight. The duties and responsibilities of the trustees are defined by the grantor during the construction. In some cases, grantors initially serve as trustees until they appoint someone else; some individual grantors set it up in a way that will appoint a trustee only when they become unable to assume management.

The beneficiaries are the parties who are named to eventually receive the benefits of the assets contingent on a trigger event – usually the death of the grantor(s). Beneficiaries also have duties and responsibilities: they may have to pay taxes based on the assets they receive as benefits, and they are also responsible for requesting an audit the work of the trustee to ensure that it's being managed in accordance to the law and to the wishes of the grantor.
4 – How It Can Help a Family
With every created structure, there is an implied desire of keeping property and assets safe for the benefit of families. This implied desire is the historic factor that prompted the creation in the first place.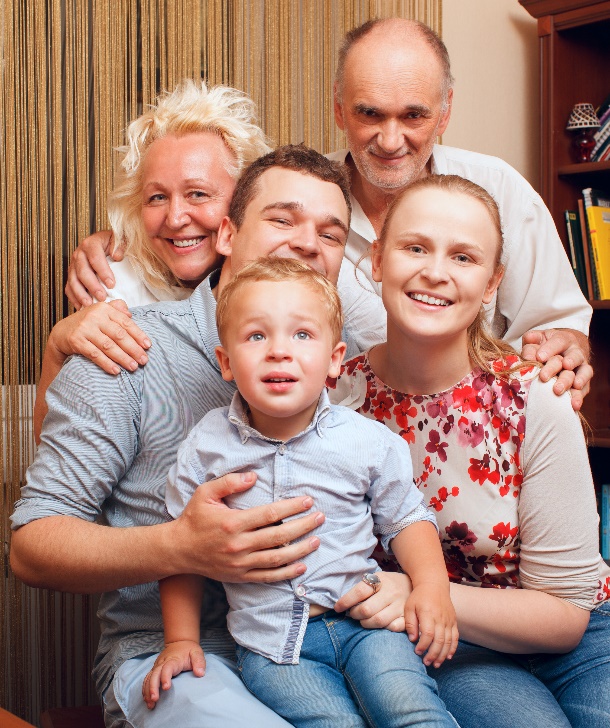 These things can be structured in ways that serve the interests of individuals who can be grantors, serve as trustees and also become beneficiaries; notwithstanding this asset protection strategy, creating an irrevocable trust (IT) is something that is more commonly associated with effective financial planning and protection for families.

With a properly structured entity, conditions can be placed on the distribution of assets when someone passes away. Gift and estate taxation can be reduced or eliminated, and family affairs can be kept away from public scrutiny by means of skipping probate court proceedings. Family fortunes can be protected from lawsuits and overzealous creditors, and trustees can be appointed with the understanding that they must adhere to the terms of the contract and help to make it grow.
5 – Do-It-Yourself (DIY) Platform
Asset protection and wealth preservation are part of an industry that generates billions of dollars in administration fees each year. Attorneys and CPA firms that offer services often charge hefty fees their planning expertise. As a result, many individuals and families shy away from setting up structures to protect wealth that they have worked hard to accumulate over several decades.

Although there is a certain amount of complexity involved, there are several DIY approaches that take each step into account making it easy that prospective grantors can take advantage of.

DIY structures are the result of advances in software and database technology and are so sophisticated and accurate today, that even most attorneys use them for their clients. Using an online platform that presents grantors with questionnaires about their finances, civil status and estate planning goals. The questions are related to the 15 key points discussed herein; once all the answers have been provided and the questionnaire is completed, two reviews take place. One review is automatically conducted by the software; the other review is conducted by seasoned professionals with years of experience. Once the correct documents are drafted, they are sent to the grantor for execution accompanied with instructions and guidance.

Once prospective grantors become familiar with the 15 key points presented in this article, going through the DIY process of creating an irrevocable version becomes a task that is not only easy to manage, but also beneficial in terms of avoiding considerable legal fees.
6 – Choosing the Trustee
Proper

selection of a trustee

is crucial. Some individuals who choose a living trust as an instrument primarily for asset protection and not so much for estate planning may be tempted to serve as grantors, trustees and beneficiaries, but there some caveats in this regard. A similar situation arises in family structures, whereby parents may want to automatically choose their oldest child to serve as trustee.

The choice of trustee should take into account a few factors: knowledge, experience, potential conflict of interest, access to the assets, management abilities, cost, and relationship. Grantors are likely to immediately think about appointing relatives as trustees because they feel that they have confidence in to manage their assets and handle their financial affairs, but this could be a problem insofar as creating a burden for a trustee who has his own family and work responsibilities.

Independent trustees should always be preferred because they fulfill the aforementioned factors and they create a fiduciary duty which is golden in the eyes of a court. Fiduciary duty is synonymous with a legal obligation to protect the assets. A CPA, for example, is a professional under the oversight of a state regulator. Appointing a CPA to handle trustee duties is the best course of action for grantors who believe that appointing multiple trustees is a wise choice. While there are no limits with regard to whom you choose or the number of trustees who may be appointed, the conflict of interest factor is amplified with the presence of more individuals acting in a fiduciary capacity.

If for some reason the grantor feels that he or she must appoint various trustees, a protector provision may be included to ensure that potential conflicts between trustees can be quickly resolved.
7 – Including a Protector
Grantors who choose to appoint an independent trustee such as a CPA, friend, in-law, or lawyer do not have to worry about completely and permanently ceding all control of the assets and property transferred to the entity. Within the agreement document, a

protector provision

can assign powers to an individual or an entity for the purpose of replacing the trustee as needed.

The protector strategy began being used by asset protection lawyers that operate in offshore financial havens such as the Cayman Islands, Cook Islands, and other jurisdictions and has since been implemented into the better domestic trusts.

Prospective grantors in the United States do not have to go offshore for the purpose of strong asset protection. States recognize that trustees and protectors can coexist within a fiduciary agreement. One such state is Delaware, where an individual or entity serving in this capacity is called an adviser under section 3313 of the Delaware Code.

The powers that can be assigned to a protector may include: the ability to replace trustees as needed, the right to control spending, the power to veto distributions, and the ability to step in whenever a conflict between trustees arises.
8 – Revocable vs. Irrevocable
RT's are designed to give grantors an opportunity to easily undo the terms of the agreement so that they can retain control and ownership over their assets. RTs can also be modified at will by grantors.

Irrevocable versions are designed to give grantors maximum benefits in terms of asset protection, estate planning, tax advantages, Medicaid planning, and others. Unlike RTs, grantors do not retain ownership or control of assets held in irrevocable structure, and the terms cannot be modified as easily.

Generally speaking, irrevocable versions are the better choice for individuals and for families.
9 – Married Couples
Couples who are either legally married or who live together under the terms of a common law marriage or civil union can draft agreements that reflect their lifestyle and their financial goals. To this effect, a joint irrevocable structure can be created to meet the needs of most couples. In such case, one or both spouses act as the grantor, but each spouse can designate beneficiaries who can receive a share of property owned in common.

The terms that govern the property held in a joint structure can be dictated by both spouses. The estate planning benefit, when one spouse dies, the assets and property remain in the structure for the enjoyment of the benefits. A provision can be included for the purpose of a final distribution to take place once both spouses pass away.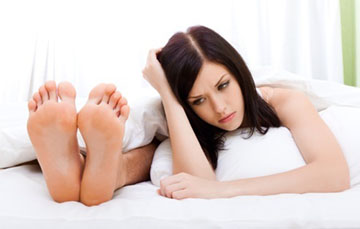 Individual structures can also be created by married couples who wish to keep their property separate. Reasons for doing this include: second marriages and the desire to not cede control of assets and property to a spouse. Couples who are engaged and wish to keep their property separate throughout their union can also set up individual an

irrevocable structure vs a Prenup

which work 100% of the time in divorce situation whereas a prenup usually creates more problems than it solves; there is nothing more romantic than asking your wife to

preplan a divorce with a prenup

before you commit to spending the rest of your life together.
10 – Naming Beneficiaries and Distributing Benefits
This is something that is done for the benefit of others, who are usually spouses, children, and relatives; these are the beneficiaries. By creating a one, grantors have certain advantages and can even create incentives with regard to financial planning for children and minor beneficiaries.

One common concern among grantors as they grow older is whether their children and grandchildren could be negatively affected when they inherit a substantial amount of money. When it comes to beneficiaries who are minors, it allows grantors to specify those incentives and conditions that must be met before the trustee can make a distribution. Age is an example of a broad condition; in these cases, a minor must reach certain ages before distributions are made. An incentive would be a specific condition, which could be graduating from high school or from college to encourage that beneficiaries pursue education or careers.

Avoiding lump sum inheritances that may be squandered by potentially not-yet-mature beneficiaries is a popular and wise provision among grantors in the United States.

Guardians can also be nominated for minor beneficiaries when creating an irrevocable structure, and this is a designation that should also be made in a will.
11 – Exclusions
When learning how to create a trust, prospective grantors must think about every angle that could apply in terms of estate planning and distribution of wealth over the next 50 years. One particular angle that certainly merits careful thought is not so much who will be the beneficiaries; it is important to think about who must be specifically left out of distributions.

Similar to leaving people out of a will or disinheriting someone, it can be set up in a discretionary manner so as to designate who should really benefit from the estate and who shouldn't. Exclusions can be specified in DIY versions, but they must not run afoul of provisions against disinheritance in certain states.
12 – Depositing Assets
Transferring assets into a structure is known as "funding the structure." Just about any type of asset or property can be transferred, and this includes personal and business assets. Cash, life insurance policies, investment accounts, precious metals, and even companies can be transferred, but grantors should keep in mind that they are ceding ownership to the entity, which means that business and investment decisions will be made by the trustee after consulting with their financial advisor, you.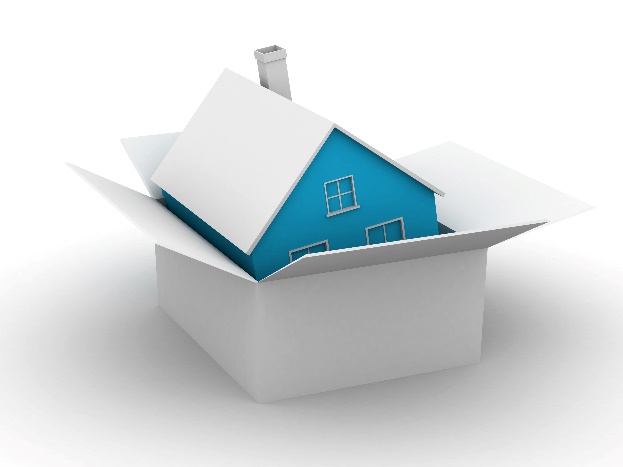 With regard to real estate, if the property is shared with a business partner in what is known as a tenancy-in-common agreement, your equity share can be added. Personal checking accounts, everyday vehicles that have no luxury or collectible value, 401(k) and retirement accounts, and assets that are not really valuable typically are left out.

If your home has a mortgage, it can still be added and, due to the

St. Germain Act of 1982

, the bank cannot call your loan due or accelerate your payment schedule with them. If you stop paying your mortgage, however, they can still foreclose on the home because they are still the first lien-holder. What they cannot do is go after other real estate or assets that are properly added.
13 – Jurisdiction and Venue
When choosing the state where the entity will be created, it is important to know about the applicable statutory provisions; this is known as the situs. The significance of choosing the situs cannot be ignored, and this was something that was partially discussed in the second point of this article with regard to the rule against perpetuities. Some states offer stronger asset protection than others; however, when real estate property will be transferred into the entity, the situs should be the same state where the real estate assets are located.

This means people with a summer home in Michigan or a winter home in Florida and Colorado, will likely need to set up more than one structure.
14 – Reasons for it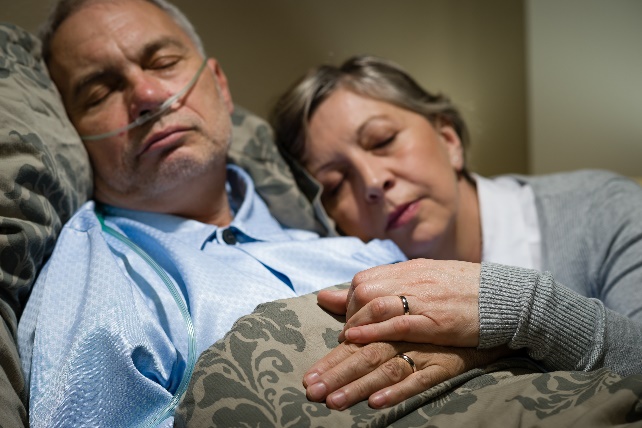 Learning how to create an irrevocable structure is mostly a matter of function; understanding the reasons for creating an irrevocable structure and how financial goals will be achieved takes more thought and consideration. When the goals are clearly defined, drafting the agreement is easier.

The most common goals chosen by grantors include: passing wealth efficiently by

avoiding the probate process

, reducing estate taxation, preserving assets for charities, retaining control over wealth distribution, and protecting assets by keeping them within the family instead of a creditor or

nursing home

.
15 – Building a Legacy
At some point in life, prospective grantors shift their focus from wealth creation to wealth preservation. These structures are not merely for estate planning; they can be used in life to structure distributions to minors as they grow older and start building their lives, or they can also be used to alleviate tax burdens so that gifting to charities can be conducted for maximum benefit.

A properly managed entity can help to build a legacy by providing business continuity over a family fortune across generations. This is how a legacy can be built; financial success does not have to always live in the present, it can also be preserved and protected so that a family can always enjoy its benefits.

We look forward to our visit with you and your professional representatives to assist you with the advancement of your estate planning.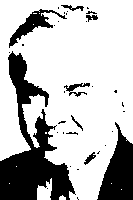 Cordially,


Rocco Beatrice, CPA (Certified Public Accountant), MST (Master of Science in Taxation), MBA (Master of Business Administration), CWPP (Certified Wealth Protection Planner), CAPP (Certified Asset Protection Planner), CMP (Certified Medicaid Planner), MMB (Master Mortgage Broker)

Managing Director, Estate Street Partners, LLC

Riverside Center Building II, Suite 400, Newton, MA 02466

tel: (508) 429.0011

"Helping our clients resolve their problems quickly, effectively, and decisively."

The Ultra Trust® "Precise Wealth Repositioning System"

This statement is required by IRS regulations (31 CFR Part 10, 10.35): Circular 230 disclaimer: To ensure compliance with requirements imposed by the IRS, we inform you that any U.S. federal tax advice contained in this communication (including any attachments) is not intended or written to be used, and cannot be used, for the purpose of (i) avoiding penalties under the Internal Revenue Code or (ii) promoting, marketing or recommending to another party any transaction or matter addressed herein.
Top 10 Things to Do When Being Sued
Posted on: April 6, 2020 at 4:43 am, in
The

threat of a lawsuit

, or the prospect of litigation, sends most people into an emotional state somewhere between panic and outrage, especially if that person hasn't

protected their assets

ahead of time. Running a business or getting through the daily routines of personal life can be overwhelming without the added stress of a process server, marshal or sheriff coming to your home or office with a summons and complaint.

Most people have never been involved in a lawsuit, so seeing your name or the name of your business in the caption followed by the word "DEFENDANT" can be unsettling. There are ten things you should know about lawsuits that will help you make the right decisions once the process server leaves.
1. It will not go away on its own. Lawsuits must be taken seriously.
Regardless of how

frivolous or inconsequential

the lawsuit might seem to be, ignoring it can have serious consequences. Failing to file a formal, written answer to the allegations contained in the lawsuit can result in a default judgment against you in favor of the opposing party. A default judgment means potentially your plaintiff can go to your bank and freeze your account or go to the registry and put a lien on your home or rental property. You won't find out about it until checks start to bounce and you "swear there was at least $10,000 in that account."
2. That ticking sound is a clock.
The defendant in a lawsuit must file a formal answer or make a motion within a limited period of time that is set by the laws in each jurisdiction. Getting angry and tossing the lawsuit papers into a corner in your home or office to be

dealt with later

is a mistake. Some states limit the time to submit an answer to just 20 days or less from the date the defendant is served.
3. I can do this without a lawyer.
Without getting into all of the reasons why representing yourself in a lawsuit is a mistake, and there are many, be aware that the laws in some states, such as New York, require that an

attorney

appear on behalf of a corporation that is a defendant in a lawsuit. Yes, lawyers cost money that most people or small businesses cannot readily afford, but lawyers know the defenses allowed under the law and the procedures that to follow to avoid a costly errors.
4. Choose a lawyer you can depend upon.
If you are using an attorney for the first time, make certain your lawyer is familiar with the issues raised in the lawsuit. Attorney's today are as specialized as doctors; one does not go to a brain surgeon to fix a broken leg. Ask the lawyer how many lawsuits like yours he has taken to verdict.

Lawyers

who settle most of the cases they handle might be good negotiators, but you also want to know that the attorney you choose can handle a trial if one is necessary.
5. Be honest with your lawyer.
The second worst mistake you can make is to attempt to defend a lawsuit without having legal representation. The worst mistake is having an attorney but

failing to disclose

all the facts in an honest and forthright manner. The lawyer you hire is on your side regardless of how good or how bad the facts and the evidence make you look. Lying to your lawyer, or withholding information because it portrays you in a bad light, will make it difficult for your lawyer to represent you and often times you are doing yourself a disservice because when that information you are hiding comes out in court, your lawyer will be caught off guard with no strong, well-thought out response.
6. Don't ignore insurance options.
Some types of insurance policies provide coverage in the event of a lawsuit. Automobile

insurance

or homeowners insurance are two policies with which most people are familiar, but there are other types of insurance, such as malpractice or errors and omissions policies that provide coverage in the event of a lawsuit. In most instances, the insurance company will take the lead, pay for your defense, and often times negotiate a settlement.
7. Listen to the expert you hired.
You are paying your lawyer to give you expert legal guidance, but the money is wasted unless you listen and heed the advice that is given to you. Telling your lawyer how you think your

lawsuit

should be handled ignores the fact that your handling of the situation is probably what got you into a lawsuit in the first place.
8. Fighting over principle can get expensive and distracting.
Whether you are the defendant being sued or the plaintiff who started the lawsuit, at some point you have to consider exactly what it is that you are fighting about. Does defending or prosecuting the lawsuit make sense economically? If you find yourself spending large sums of money on

legal fees

, court costs and related expenses that will exceed the amount you will recover if you win, it is probably time to reevaluate your position. Perhaps it is time to stop fighting and consider a negotiated settlement to put an end to the litigation. A lawsuit that goes to trial can easily cost $100,000-200,000. Imagine trying to run your business with a lawsuit hanging over your head for 3 years. The stress distracts you from positive things like growing your business.
9. Don't assume your legal expenses will be paid by your opponent.
Absent an agreement, such as a contract or a law requiring the losing party in a lawsuit to pay the other party's legal fees, the parties are responsible for their own costs of defending or prosecuting a lawsuit in the United States. Even if you have a contract that states the loser in a dispute will pay legal fees, it is rare that courts award full legal fees.
10. Expect to be in it for the long haul.
People want lawsuits to end quickly so they can go about their normal lives and business, but answers, counterclaims, motions and discovery can take months or, sometimes, years to complete. Lawsuits begin with a flurry of activity that dies down as the case progresses beyond the initial pleadings establishing each party's position. The pace picks up again months later as each side engages in depositions and other discovery procedures. Patience and trusting in your legal representation are keys to lawsuit success.
Bonus Tip: When You are Being Sued
Evaluate your options. Most lawyers will tell you that you cannot take action to

protect assets

once you know there might be a lawsuit coming. Most lawyers tell you this because they don't fully understand

fraudulent conveyance

and how to manage the resulting 4-5 years statute of limitations on asset transfers. If there is an opportunity to make it difficult for someone to sue you – even late in the game – it could put you in a position to negotiate with your attacker and thus minimize the pain, stress, costs, and distraction that a lawsuit can bring.
LLC Lawsuit Protection: 8 Case Studies
Posted on: March 5, 2020 at 3:18 am, in
Many business owners believe that they can simply incorporate their businesses into an Limited Liability Company (aka LLC) and they'll achieve LLC lawsuit protection for their personal assets. However, that is an extreme oversimplification of the law and at the core of misleading consumers by the "LLC farms" out there. Lawyers should know that if a corporation or LLC owes a client money, they are allowed to sue the owners, asking the judge to pierce the corporate veil. Studies have shown that American courts disregard the corporate entity to hold shareholders liable for corporate debts in nearly 50% of cases.

As one Illinois Court noted, piercing the corporate veil is both the number one issue that arises in business litigation lawsuits and one frequently misunderstood. If business owners are not meticulous in following corporate formalities, they could find himself forfeiting corporate protection.

Piercing the corporate veil means that a judge may reach beyond the protection provided by the corporate form to hold a business owner personally liable for the company's debts. There are two common reasons that this happens: under-capitalization and commingling of corporate assets.

If a person starts a business that is likely to incur a significant debts, such as a real estate company, but does not secure adequate insurance or provide funding to pay possible claims against the company, a judge may find that the corporate shareholders are personally liable on the debt resulting in the lack of LLC lawsuit protection. Under-capitalization will most likely lead to veil piercing when it is combined with the failure to observe corporate formalities. To receive protection, a company must hold shareholder meetings and keep minutes. It must have business bank accounts used for business purposes only. Shareholders must not use personal accounts to make business purchases or vice versa.

One of the reasons that piercing the corporate veil is so dangerous for owners is that it does not attach percentages of liability based on a person's individual wrongdoing. If corporate formalities are not observed and the veil is pierced, the law treats the corporation or LLC like a partnership. That means all shareholders will be jointly and severally liable on the total debt, even a person who owns merely a single share. The plaintiff can choose to sue whichever shareholder has assets.

A cause of action to pierce the corporate veil is not a new lawsuit. The defendants do not have the ability to attack the underlying allegations in the case against the business, even if the business would have had a viable defense. Piercing the corporate veil is a way of imposing liability for an existing judgment against the business on the owners. Thus, an owner who chooses not to defend a case brought against the company because it is incorporated may come to regret that decision later.

The best way for an individual to ensure that his or her assets are protected is to maintain control rather than ownership. Assets that are owned may be seized by creditors, even a person believes they are protected through the formation of an LLC or corporation. Even funds in a revocable trust do not have protection: If the trust may be revoked by the individual who created it, the assets within may be taken by creditors. Only a properly drafted, executed, and funded

irrevocable trust provides 100% asset protection

.

When a Grantor establishes an irrevocable trust, he transfers ownership of the assets into the trust. A trustee will invest and distribute the assets in accordance with instructions provided by the trust documents. Income generated by irrevocable trusts may provide income to the Grantor, but the Grantor doesn't own the assets. Subject to Medicare's five year "look back" period, property held in an irrevocable trust may not be used to satisfy a judgment against the grantor or against the trust beneficiaries.

Below are actual court cases from all over the country highlighting these facts:

1) LLC Lawsuit Protection Case: Peetoom v. Swanson, 630 N.E.2d 1054 (Ill. Ct. App. 2000):
The Illinois Court of Appeals applied the concept of piercing the corporate veil to a personal injury case where the plaintiff, Peetom, fell and injured himself while walking on The Swanson Group's parking lot. She filed a lawsuit for her hospital bills and pain and suffering, and her husband filed a loss of consortium claim arising out of the accident. The trial court judge entered a default judgment against The Swanson Group in 1997. Approximately one year later, the company was dissolved by the Secretary of State for failure to comply with taxation and annual report requirements. The plaintiffs later filed an action against The Swanson Group's owners as individuals.

The defendants argued that the two year statute of limitations for bringing a personal injury action had expired and therefore, they could not be liable. The original injury occurred on January 20, 1993. The lawsuit against The Swanson Group was filed on January 11, 1995, shortly before the statute of limitations expired. However, the suit against the owners was not filed until September 2000. The trial court granted the defendants' motion to dismiss, but the plaintiffs appealed.

The Court of Appeals explained that piercing the corporate veil is not a cause of action like negligence, and therefore is not subject to the same statute of limitations. Piercing the corporate veil is an equitable remedy, a way of imposing liability on corporate shareholders for fraud or injustice that the corporation allowed or caused. As such, the action could be brought within five years after the corporation was dissolved, as provided by Illinois law on shareholder liability for defunct corporations. Neither the corporate form nor the fact that the defendants were not named in the original lawsuit protected them, thus resulting a failure of LLC lawsuit protection.
2) LLC Lawsuit Protection Case: Las Palmas Assocs. v. Las Palmas Ctr. Assocs.
Las Palmas Assocs. v. Las Palmas Ctr. Assocs., 1 Cal. Rptr. 2d 301(1991): A California Court of Appeals extended the concept of piercing the corporate veil to sister corporations owned by the same parent company. The case arose out of the sale of a large commercial shopping complex.

The contract stated that 84 percent of the complex would belong to Villa Pacific Business Company and the remaining 16 percent belonged to Gribble, president of Hahn Devcorp. Devcorp was a wholly owned subsidiary of Earnest W. Hahn, Inc. Several years later, both companies merged into subsidiaries of the same parent company. The same two individuals sat on the board of directors of both Hahn and Devcorp. By 1983, Hahn's staff conducted business for Devcorp, leaving Devcorp a shell of a corporation. All of Devcorp's assets had been liquidated, and all employees and directors fired. At trial, Hahn's value was more than one hundred times that of Devcorp. The jury found that Devcorp was an alterego of Hahn and, as a result, Hahn should be liable for Devcorp's debts.

The public policy behind allowing courts to pierce the corporate veil is that, in a situation where there is so much unity in ownership and interest between the company and the owner that the two are not really separate legal entities, it is not fair for the owner to avoid liability. These same principles apply when the owner of a corporation is another corporation. The court noted that there are many situations where a corporate entity is disregarded, and a corporation is treated as merely part of the parent corporation. In these cases, it is only equitable that veil piercing be allowed, thus resulting a failure of LLC lawsuit protection. The same line of thinking applies to two subsidiaries controlled by the same parent, if that parent company does not observe corporate formalities.
3) LLC Lawsuit Protection Case: Agai v Diontech Consulting
Agai v Diontech Consulting, Inc., 2013 NY Slip Op 51345(U): In this NY Supreme Court case, the defendants were not shareholders of the company in question, Diontech Consulting, Inc. However, they ran the company for their own gain, so it would not be fair to allow them to benefit from hiding behind the corporate form. The judge pierced the corporate veil and imposed liability.

The undisputed evidence showed that the defendants did not observe any corporate formalities in running Diontech. Two of the three, the Antoniou brothers, admitted being unaware of any records or books showing corporate operations. They could not produce any board meeting minutes, pay stubs, bank account statements, or other documentation showing the company's existence as a separate entity. The brothers commingled business assets with personal funds and used the corporate bank accounts for personal expenses. Both brothers were paid for assisting in settling corporate affairs when Diontech was dissolved, yet both claimed no knowledge of what happened to the corporate assets, including vehicles, furniture, and computers. An accountant for the firm testified that all three defendants routinely took money from the corporate bank account and did not pay it back. No tax return was filed for Diontech because the defendants never provided the required documentation. The evidence suggested that Diontech was a sham corporation, created for the sole purpose of avoiding legal liability.

The standard in New York for piercing the corporate veil whether an individual hid behind a corporation to perpetuate an unjust or wrongful act against the plaintiff. The judge found that the defendants used Diontech to avoid paying creditors. The principals here used the plaintiff's payments to Diontech and materials purchased for the plaintiff's job to work on other projects. As a result, it would be unjust not to hold them liable, thus resulting a failure of LLC lawsuit protection.
4) Ted Harrison Oil Company v. Dokka
Ted Harrison Oil Company v. Dokka, 617 N.E.2d 898 (1993): An Illinois Court of Appeals found that incorporation did not protect the assets of a company owner who followed no corporate formalities and treated the company as an extension of himself. Ted Harrison Oil Company ("Harrison") filed a lawsuit asking the judge to hold Dokka personally liable for a debt owed to him by Dokka's company, Hess Tire. Dokka purchased all shares of Hess Tire in 1972. He later sold shares to two investors, but never created or printed stock certificates. The company was initially profitable but lost a significant amount of money between 1972 and 1981.

A review of the corporate books showed no shareholder meeting minutes, although Dokka claimed the shareholders met and were involved in the business. Hess Tire operated in a building personally owned by Dokka and paid no rent. A corporate account paid property taxes for the building. Dokka even admitted that he did not follow corporate formalities. The company's bookkeeper testified that another shareholder, Walden, had her write checks to herself on the business accounts, which Walden cashed, keeping the money. Dokka testified that there was no business purpose for these checks or other loans and bonuses paid to Walden. Walden moved tires from Hess Tire's inventory into storage to avoid paying creditors. Although Dokka claimed no knowledge of Walden's activities, the Appeals Court pointed out that the deception would have been uncovered sooner if corporate formalities had been followed. Since Dokka did not treat Hess Tire as a separate business entity, he was not entitled to the protection of incorporation laws. The court held Dokka responsible for Hess Tire's debt to the plaintiff, thus resulting a failure of LLC lawsuit protection.
5) Buckley v. Abuzir
Buckley v. Abuzir, 2014 IL App (1st) 130469: Plaintiffs John Buckley and Mama Gramm's Bakery, Inc. won a case against Silver Fox Pastries, Inc. for violation of The Illinois Trade Secrets Act. After they realized that they were not able to collect the judgment from Silver Fox, which had no assets, the plaintiffs asked a judge to pierce the corporate veil and enter a judgment against the owner, Haitham Abuzir. Although the trial court dismissed the Complaint, on appeal, the Illinois Court of Appeals reversed, finding that the plaintiffs had alleged sufficient facts to allow the trial court to pierce the corporate veil.

After incorporated, Silver Fox never filed an annual report with the Secretary of State. It had no directors, no officers, no corporate records, and no corporate books. The company never held a shareholder or director meeting. No stock was issued, and no dividends paid. Silver Fox never made any payments on loans granted to it, and at no time had assets exceeding its debts. No corporate formalities were ever observed. On the other hand, Abuzir ran Silver Fox, maintaining 100% control over the company. Abuzir did not dispute the plaintiffs' allegation that he and Silver Fox were, in effect, the same entity. Instead, he claimed that the corporate veil could not be pierced because he was not an officer, director, employee, or shareholder of the corporation.

After reviewing the law in other states, the Court concluded that stock ownership was not required to pierce the corporate veil. A person who exercises considerable authority over a company may be legally considered the equitable owner and, therefore, a judge can pierce the corporate veil to hold that person liable for corporate debts. Abuzir could not avoid liability by refusing to appoint himself as director or officer and failing to issue himself stock, thus resulting a failure of LLC lawsuit protection.
6) Associated Vendors, Inc. v. Oakland Meat Co.
Associated Vendors, Inc. v. Oakland Meat Co., 210 Cal.App.2d 825 (1962): A California appellate court found that a person could be held personally liable for corporate debts when the corporation was merely the "alter ego" of the individual. The case arose out of a commercial lease between Associated Vendors, Inc. ("Associated") and Oakland Meat Company ("Meat"). and Oakland Packing Company ("Packing"). After Meat leased the premises in question from Associated, the company turned around and leased it to Packing for only a portion of the rent they had agreed to pay Associated. Associated asked the judge to hold the owner of the companies responsible for the debt owed, based on the fact that the corporations were alter egos of the owner and not treated as separate legal entities.

The company's owner, Zaharis, loaned personal funds to Packing without a first holding a corporate meeting or requesting a shareholder vote. When it was time for the loan to be repaid, Meat issued a loan to Packing, and the funds were transferred to Zaharis. Meat applied for and received business permits used by Packing. Zaharis and Meat's two other officers worked for Packing without receiving compensation; however, Meat continued to pay their salaries. The lawyer who negotiated the commercial lease testified that he was unaware that Meat and Packing were separate companies. A butcher who delivered products to Packing was told to bill Meat instead. Invoices sent to Meat were paid by Packing and vice versa. Several other vendors that did business with both corporations testified they were unaware that Meat and Packing were two separate legal entities. Because the directors commingled assets, did not observe corporate formalities such as holding meetings and keeping minutes, and they treated the companies as one, the court held that the owners were personally liable for the corporations' debts.
7) Kinney Shoe Corp. v. Polan
Kinney Shoe Corp. v. Polan, 939 F.2d 209 (4th Cir. 1991): The United States Fourth Circuit Court of Appeals found that the business owner, Polan, was responsible for paying a corporate lease entered into on behalf of his company.

In November 1984, Polan filed paperwork with the Secretary of State to create Polan Industries, Inc. He incorporated Industrial one month later. Neither corporation elected any officers, held organizational meetings, or issued a single share of stock. Both corporations were created for the same purpose.

Shortly after the first business was established, Polan began negotiations with Kinney Shoe Corp. to sublease a building owned by a third party. Although the parties signed the sublease in April 1985, their actual agreement started in December 1984. Ten days after the sublease with Kinney was signed, Industrial subleased half of the property to Polan Industries. Polan signed the sublease on behalf of both corporations.

Industrial owned no assets other than the sublease, not even a bank account. The corporation had no income, other than the payments Polan Industries owed under the sublease. When the first lease payment to Kinney became due, Polan issued a check on his personal bank account. This first payment was the only one Kinney received from either company. In 1987, after receiving no further payments, Kinney sued Industrial and obtained a judgment of more than $166,000. Kinney then sued Polan personally to collect its judgment. Despite the long-established rule that the stockholders are not responsible for corporate debts, the Court held that it was appropriate to reach beyond the corporate veil and hold Polan personally liable for the judgment against Industrial because Polan did not follow corporate formalities. Thus, the corporate veil did not protect Polan's personal assets and the Court upheld the judgment against Polan, thus resulting a failure of LLC lawsuit protection.
8) Minnesota Mining & Manufacturing Co. v. Superior Court
Minnesota Mining & Manufacturing Co. v. Superior Court, 206 Cal. App. 3d 1027 (1988): The California Court of Appeals held a shareholder responsible for paying a corporate debt after they pierced the corporate veil, even though the company had other shareholders. The case also clarified that, when the corporate veil is pierced, a shareholder may be held liable for one hundred percent of the debt, not a percentage equal to his proportionate share in the company, even if he owns only one share of stock.

Maximum Technology ("MaxiTech") sued several defendants, including Minnesota Mining and Robert Schwartz for more than $2 million. Schwartz and MaxiTech settled their claims for only $20,000, and Minnesota Mining filed a suit after the judge appealed the settlement. The settlement was based on the erroneous conclusion that Schwartz, as a 40 percent owner of one of the companies being sued, was only responsible for paying 40 percent of that company's liability if the corporate veil was pierced. However, that is not how the law works. If a company forfeits the protection of the corporate veil by not observing corporate formalities, all owners become jointly and severally liable for corporate debts, as if the business had never incorporated. It is not relevant whether a shareholder owns one share of a company in that scenario or all but one. In this particular scenario where only two of the company's three shareholders were sued, the two of them would have to bear the burden of the entire corporate debt. As a result, the settlement agreement was based on a faulty assumption of law and could not have been found to have been negotiated in good faith, and Schwartz not only lost the benefit of the corporate veil, but also the advantageous settlement he negotiated.

Protect your assets for yourself and your children and beneficiaries and avoid tax dollars. Assets can be protected from frivolous lawsuits while eliminating your estate taxes and probate, and also ensuring superior Medicaid asset protection for both parents and children with our Premium UltraTrust Irrevocable Trust. Call today at (508) 429-0011 for a no-cost, no obligation consultation and to learn more.

Rocco Beatrice, CPA, MST, MBA, CWPP, CAPP, MMB – Managing Director, Estate Street Partners, LLC. Mr. Beatrice is an "AA" asset protection, Trust, and estate planning expert.
Fraudulent Transfers, Civil Conspiracy, Uniform Fraudulent Transfer Act
Posted on: February 7, 2020 at 11:49 pm, in
What are Fraudulent Transfers? What is Civil Conspiracy? What is the Uniform Fraudulent Act state regarding LLC and creditor claims? Discuss the Single Member LLC within the context of owning public shares in a stock and its role in asset protection.
Under the Uniform Transfer Act you would be committing a crime, see Section 19.40.041

"…(a) a transfer made or obligation incurred by a debtor is fraudulent as to a creditor whether the creditor's claim arose before or after the transfer was made or the obligation was incurred, if the debtor made the transfer or incurred the obligation: (1) with actual intent to hinder, delay, or defraud any creditor of the debtor…"
Learn how to avoid incorrect transfers in this article (click here)
What are Fraudulent Transfers?
Fraudulent conveyance has to do with transferring assets at less than the "fair cash value" thereby defrauding a potential creditor or the intentional divesting of assets which become unavailable for satisfaction of the creditor's claims. Fair cash value means cash or near cash value at the time of transfer, not the price you paid for the asset.
For example, you transfer your portion of your equity in your home to your wife for $200.00 and the fair cash value of your portion of the equity was $250,000 (total value of the home was $500,000) or you transfer title to your Mercedes to your brother for $100.00. Additionally the IRS would claim that such a transfer is a gift subject to a gift tax return and assess a penalty for the non-filing of Form 709 (PDF) United States Gift (and Generation-Skipping Transfer) Tax Return.

What is Civil Conspiracy?
The "civil conspiracy theory" has been defined by the courts as (1) an agreement (2) by two or more persons (3) to perform overt act(s) (4) in furtherance of the agreement or conspiracy (5) to accomplish an unlawful purpose or a lawful purpose by unlawful means (6) causing injury to another.
To be convincing, the creditor must allege not only the conspirators committed the act but also the act was tortious in nature. The conspiracy alone is not enough to trigger a claim for civil conspiracy without the underlying tort. Lately, however, advisors have been dragged into the creditor claims as co-conspirators for suggesting and implementing everyday common asset protection strategies. This has made me more cautious, making sure that I don't get dragged in to my own legal nightmare.
Example of Single Member LLC Membership Units and Shares in a Public Stock
SINGLE MEMBER LLCs should be avoided. The example I can use is this: If you own 1,000 shares of General Motors it's considered a personal asset subject to a creditor claim. If the claim is perfected by litigation in favor of the creditor the owner of the 1,000 shares of General Motors will have to transfer those shares to the creditor in satisfaction of his claim. Owning single member units of an LLC is not any different. The Owner of the LLC membership units is equivalent to owning the 1,000 shares of General Motors and therefore subject to a perfected creditor claim.
Asset Protection: Placing Title of Assets in Another Legal Entity
THE CONCEPT OF ASSET PROTECTION includes the possibility of placing title in certain assets in the name of a less vulnerable spouse or other family members, or a legal entity. One should be very attentive in transferring title without an open invitation to a "incorrect transfer" claim against the asset transferred or the possibility of death by the spouse or family member, or possible dissolution of the marriage, or a court judgment.
The most common methods of holding assets by INDIVIDUALS:
Joint Tenancy
Joint Tenancy with right of survivorship
Tenants in Common
Tenancy by the Entirety
Community Property
LEGAL ENTITIES (Artificial person created by application of law):
General Partnership
Limited Partnership
Limited Liability Company
Corporation under Chapter "C"
Corporation under Sub Chapter "S"
Revocable Trust (There are many Revocable Trust variations, since a Trust is nothing more than a Contract)
Irrevocable Trust (There are many Irrevocable Trust variations, since a Trust is nothing more than a Contract)
To learn more about avoiding conveyance rules and how to avoid civil conspiracy theories when repositioning assets and implementation of precise asset protection systems speak with an experienced and knowledgeable financial planner and advisor in these matters such as Estate Street Partners offering free initial consultations.
I always caution against simply speaking with only an attorney and only an accountant in complex financial planning with regards to single member LLC scenarios, partnerships in Limited Liability Company formations, regulations surrounding conveyance and civil conspiracy and asset protection. It's best to develop or consult with a group or team consisting of an attorney, accountant and financial planner or advisor to offer you the best, well-rounded protection. You will gain a more thorough understanding of the nature of asset protection from LLC formations to avoid incorrect conveyance and civil conspiracy judgments.
Pros and Cons of Prenuptial Agreement vs. Irrevocable Trust Protection
Posted on: January 7, 2020 at 7:30 am, in
Premarital discussions that deal with financial issues and the possibility of asset distribution in case of a breakup are as romantic as getting a root canal done or spending an entire day in traffic court. Prenuptial agreements are not for all couples, but many legal analysts argue that they should be. These premarital agreements present both advantages and disadvantages that future brides and grooms should give careful consideration to.
Prenuptial Pros
Here are the advantages of a prenuptial agreement (aka prenup agreement for short):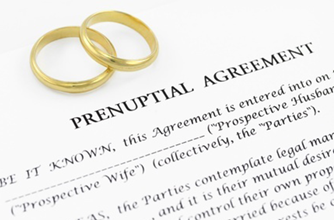 Conflict reduction: As long as a prenuptial agreement is conscionable and enforceable, it has the power of reducing the legal burden of divorce proceedings. In a way, signing a premarital agreement is akin to a couple having a proactive discussion about issues that they do not really want to argue about in the future.

Establishing intent for spousal support and alimony: In many states that have adopted the Uniform Premarital Agreement Act of 1983, spousal support and even alimony can be waived before the wedding.

Financial protection: This is the most common reason cited as the rationale behind prenuptial agreements, particularly in states where the statutes follow the community property civil doctrine. In this regard, Arizona, California, Texas, and Nevada quickly come to mind.
Prenuptial Cons
If you believe that "All is Fair in Love and War," you will be interested to know the following issues related to premarital agreements. In other words, here are the disadvantages of a prenup agreement:

The basis for the agreement: Although divorce statistics in the United States are far from encouraging, would-be newlyweds do not really want to talk about a potential marriage dissolution. The formulation and execution of a premarital agreement imply a future breakup, which is the ultimate killjoy of wedding preparations.

The burden of inflexibility: Life situations may change, but prenuptial agreements tend to stay the same. Although these agreements can certainly be updated, they often require many of the same steps undertaken for their creation. This could mean retaining separate counsel and talking about the possibility of divorce all over again.

Lifestyle adjustment: Once a prenuptial agreement is signed, the future husband and wife must learn to adjust their lifestyles to the terms they agreed to before the wedding. Sudden changes in financial situations can be detrimental to a spouse's lifestyle after divorce all because of a clause was not amended on a prenuptial agreement.

Enforceability of prenuptial agreements: Many couples who sign premarital agreements are unpleasantly surprised when they arrive in court and find out that their document is ruled invalid or unconscionable. Such agreements are subject to the opinion of the court, and they are often subject to legal challenges.
Retain Control: How Irrevocable Trusts Improve Upon Prenuptial Agreements
The use of irrevocable trusts as premarital instruments for asset protection and financial stability yield more advantages than prenuptial agreement and have none of the disadvantages.

With irrevocable trusts, individuals do not really pre-plan their divorce. Establishing an irrevocable trust is not something that a couple must endure; in fact, input from other parties other than estate planners is not required. This is good news for people who do not want to have that uncomfortable conversation about what to do in case of a divorce.

Creating an irrevocable trust does not mean that future wives, husbands or children have to be excluded from the enjoyment of assets. The grantor of the trust can designate beneficiaries to receive certain amounts of assets under certain circumstances. You are in control of all of the outcomes related to assets inside of the trust and with a properly drafted irrevocable trust, you can change your mind at any time. Why would you want a judge to dictate the terms of a divorce when he is not privy to all of the details and private conversations with your spouse?

One of the main goals of irrevocable trusts is asset protection, which happens to work very efficiently in divorce cases. Unlike prenuptial agreements that are subject to the interpretation and opinion of the court, a judge will only take a look at the assets outside of the trust to check for marital assets because assets placed inside the trust are by definition – not martial.

Whereas prenuptial agreements can be legally challenged with many strategies, precedent tends to favor the integrity of irrevocable trusts. Case law has been very positive towards irrevocable trusts in divorce cases; the same cannot be said of numerous premarital agreements that have been deemed invalid, unconscionable, unenforceable, and even nonsensical.

Aside from serving as excellent tools for asset protection, irrevocable trusts are great for estate planning. Prenuptial agreements simply do not survive death. Irrevocable trusts, on the other hand, may continue to earn value and serve the interests of the beneficiaries long after the grantor passes away.

In the end, the flexibility, efficiency, and control of assets inside irrevocable trusts makes them very attractive as legal instruments to be used in place of prenuptial agreements. To find out more about how an irrevocable trust can help you retain control of future outcomes better than a prenup, please call us now at (888) 938-5872.